Industries
in Ranipet
Industries :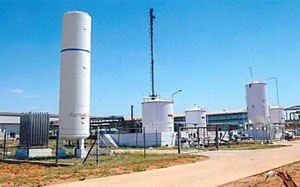 There are a number of large and medium scale leather industries making both finished leather and leather articles such as shoes and garments for export. There are other small scale industries in Ranipet mostly engaged in chemical, leather and tool making. These industries are the major lifeline for the town.
One of the oldest companies in Ranipet that was formed in early 19th century is EID Parry named after Thomas Parry who sailed to India and started a merchant business in India. The branch of EID Parry located in Ranipet is one of the largest ceramic plants in south India. In addition to ceramics, the company also produces fertilizers in this location sold to farmers around the country. EID Parry also produces confectioneries in other locations.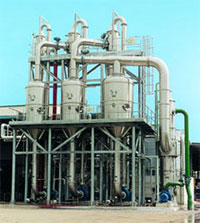 After the acquisition of the company Johnson & Pedder, EID Parry also acquired the pride of producing Ballerina ceramic designs in India. Most residents, several decades ago, worked for EID Parry before the expansion of Sipcot Industrial complex and arrival of central government aided engineering unit such as BHEL mentioned below.
The town is home to the Boiler Auxiliaries Plant of Bharat Heavy Electricals Limited (BHEL), a major Central Government owned enterprise. Bavina Cars is planning to set up a manufacturing plant at a cost of rupees 300 crores. The company has been permitted to produce 25,000 cars annually.
Ranipet also has about 250 small scale engineering units catering mainly to BHEL, Ranipet, probably the second largest fabrication cluster in India. Arcelor-Mittal Dhamm processing Ltd invested more than 100 crores . Metco Roof has acquired land for their new unit.
Malladi drugs and pharmaceuticals Ltd is located in Ranipet, Malladi drugs have 4 manufacturing units in Ranipet'