About
Ranipet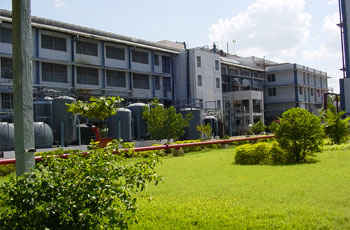 Ranipet is situated on the Northern Bank of Palar river just opposite to Arcot and lies on the Chennai – Chittoor Bangalore road (N.H.4).
It is located at 12 56' northern latitude and 79 20' eastern longitude and is 93 Km. West of Chennai. It is geographically in the north-east of Vellore Region. Two National Highway roads pass through this town (1) Chennai – Chittoor – Bangalore National Highways (N.H.4) and (2) Ranipet – Krishnagiri road (N.H.46).
The town is well connected by rail and road with the adjoining Urban centers Walajapet, Arcot, Arani and Vellore. Chennai – Bangalore Broad Gauge Railway line is passing at a distance of 5 K.M. Ranipet SIPCOT Industrial complex lies in the north –west of Ranipet Town.